Item request has been placed!
×
Item request cannot be made.
×

Processing Request
Select and download crosswords, news, magazines and books from USIC. 
Have access issues or need summer reads suggestions? Email usic@tas.edu.tw
USIC Download and Travel Printable Instructions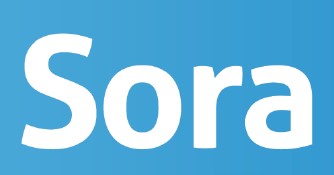 Sora
 Audiobooks and eBooks on all topics.100s of full color popular magazines including Vogue, Harper's, New Yorker, Guardian Weekly.
Go to your app store and download Sora.
Find Taipei American School.
Login with your TAS sign in* (the one you use for your school email, etc.).
Search your title or browse.
Titles automatically download over Wi-Fi unless you have changed the settings under Home -> Settings -> All Settings -> Downloads.
Note: Sora does not work on Kindles due to licensing restrictions.
NYT Games and NYT News Apps
First create your NYT account with your TAS email at https://nytimes.com/passes
Download the NYT and the NYT Games apps and login with the login you created with your TAS email.
Read Top NYT Stories offline when they're on your Saved for Later list. To view your Saved for Later list, tap the Sections tab at the bottom of the app and then tap Saved for Later.
Many crosswords download automatically. To download more navigate to the Archive tab and select a puzzle to download.
Register and create a login via this link with your TAS email and a password of your choice.
Download the Economist app.
Login with the above email password combo you created online.
To download, go to Settings and turn on Download new editions.
World Newspapers with PressReader

Download app.
Close any popups. Select Libraries and Groups at the bottom of the screen that appears.
Find Taipei American School. You might see three options for TAS. Do not select either staff or students, only select Taipei American School with address listed below.
Select the top button on the next page labelled Sign In. You do not need to Sign Up.
*Sign in with your TAS sign in email address and password.
Search for your publication.
You can choose to download individual titles by hitting the download arrow below the publication or use auto download for each new issue.
*Your TAS sign in is whatever you use to login to your school email/computer, Canvas, etc. Your TAS email, is the email address you use to create accounts with certain newspapers, those that do not allow for a seamless sign in via our single sign on.